New York State is practically giving away 500 heat pump systems! Participating contractors are available to install either geothermal or air source heat pump systems in income-qualified homes as part of a short-term study at little to no cost to the homeowner. If you know of someone who might be interested in this opportunity, please share.
Who qualifies?
Homes heated with propane, oil, electric baseboards, pellets or wood (any heat except natural gas)
Heating system is more than 5 years old
You can rent or own
Home insulation is sufficient or can be made sufficient (funds for insulation also available)
Income qualified for EmPower or Assisted Home Performance* see table: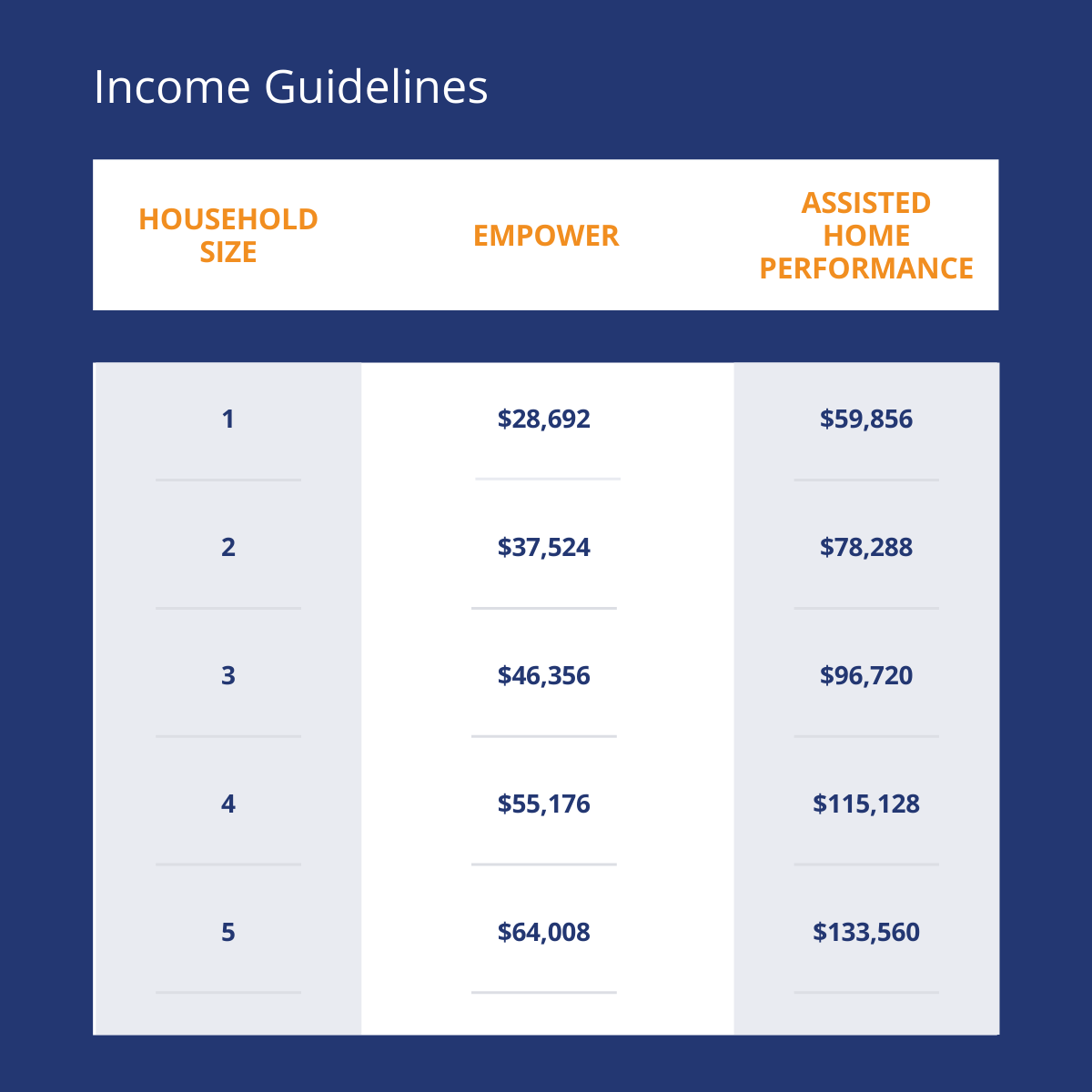 *Assisted Home Performance eligibility is temporarily extended to everyone earning 120% of median income, but only until 12/31. Apply today to qualify at this income level. New York State Energy Research and Development Authority (NYSERDA) is launching a study to pay for or heavily subsidize (depending on your income and the type of system installed) approximately 500 heat pump conversions to qualified households. This program is designed to help NYSERDA determine what is needed to convert New Yorkers off of fossil fuel heating in the future to reach our state climate goals. Participants
$5 million has been allocated for this program and will be awarded on a first-come, first-serve, basis so enroll with HeatSmart today through the Sustainable Tompkins program, Finger Lakes Climate Fund, to be sure to be considered!
Questions? Call Lisa Marshall at (850) 291-5259, li**@he***************.org" target="_blank" rel="noreferrer noopener">e-mail, or make a phone appointment via Calendly.